Technology Selection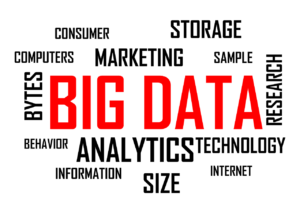 We live in a world increasingly driven by data. How do organizations define their data strategy and approach—including its choice of big data and cloud technologies—will make a critical difference in the ability to compete in the future. Big data is arriving from multiple sources at an alarming velocity, volume and variety. To extract meaningful value from big data, every company needs optimal processing power, analytics capabilities and skills.
Big data is changing the way organizations work together. It is creating a culture in which business and IT leaders must join forces to realize value from all data. Insights from big data can enable businesses to make better decisions—deepening customer engagement, optimizing operations, preventing threats and fraud, and capitalizing on new sources of revenue. But escalating demand for insights requires a fundamentally new approach to architecture, tools and practices.
Big data technology
Big data technology must support search, development, governance and analytics services for all data types—from transaction and application data to machine and sensor data to social, image and geospatial data, and more.
Systems
Infrastructure must capitalize on real-time information flowing through company's organization. It must be optimized for analytics to respond dynamically—with automated business processes, better agility and improved economics—to the increasing demands of big data.
Privacy
To protect company's reputation and brand, every platform must comprise stringent policies and practices around privacy and data protection, safeguarding all of the data and insights on which business relies.
Governance
The right platform instills trust, so management can act with confidence. It controls how information is created, shared, cleansed, consolidated, protected, maintained, retired and integrated within the enterprise.
Storage
To achieve economies and efficiencies, every company must run certain analytics close to the data, while it is in motion. But for data company's infrastructure must embody a defensible disposal strategy that reduces the run rate of storage, legal expense and risk.
Security
When analytics is infused in the organization, data security becomes more central to the competitive advantage profile. Organisation's infrastructure must have strong security measures built in to guard itself against internal and external threats.
Cloud
To relieve the pressure that big data is placing on the IT infrastructure, organisations can host big data and analytics solutions on the cloud. Achieve the scalability, flexibility, expandability and economics that will provide competitive advantage into the future.
BSI's team of consultants, analysts, and data architects work with enterprises like yours to build a roadmap to success with Business Intelligence and Big Data Analytics. Regardless of the state of your data, BSI can help get you on the right track and start delivering results.
From Marketing Analytics and Data Monetization to Master Data Management and Managed Services, our professionals span the globe to enable and empower data-driven enterprises.
BSI's Big Data Growth model is an evolutionary progression to get organizations think about possibilities—it can be used as both a guide in determining where your company stands in relation to its current big data initiatives, and as a roadmap for future growth.
BSI offers a proven blend of Business and Analytics services tailored to help your enterprise attain that next level of big data maturity and beyond, with creative, practical solutions that build on your big data process milestones.